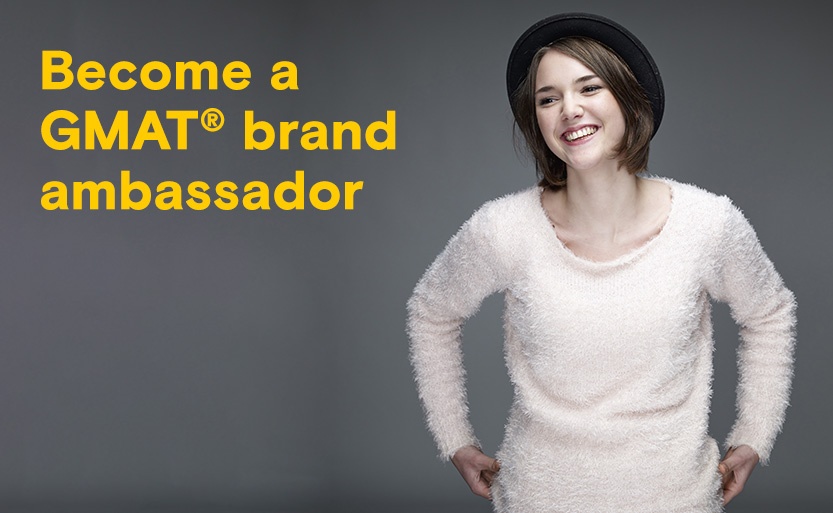 #B_Bold! Gain work experience while studying
GMAT helps you access new opportunities - and joining the ambassador program is just one more!
Why become a GMAT® Brand Ambassador?

Gain unique work experience.
Work experience with an international non-profit organization.

GMAT Brand Ambassadors earn €3,000 over 28 weeks.*
*Terms and conditions apply. Not all applicants will receive an offer.
More details

A 2-day training in London.
Be with a cohort of other motivated students from around Europe for a 2-day training in London.

Put yourself in front of Europe's top business schools.
Travel to neighbouring cities to meet students and business schools at industry events.